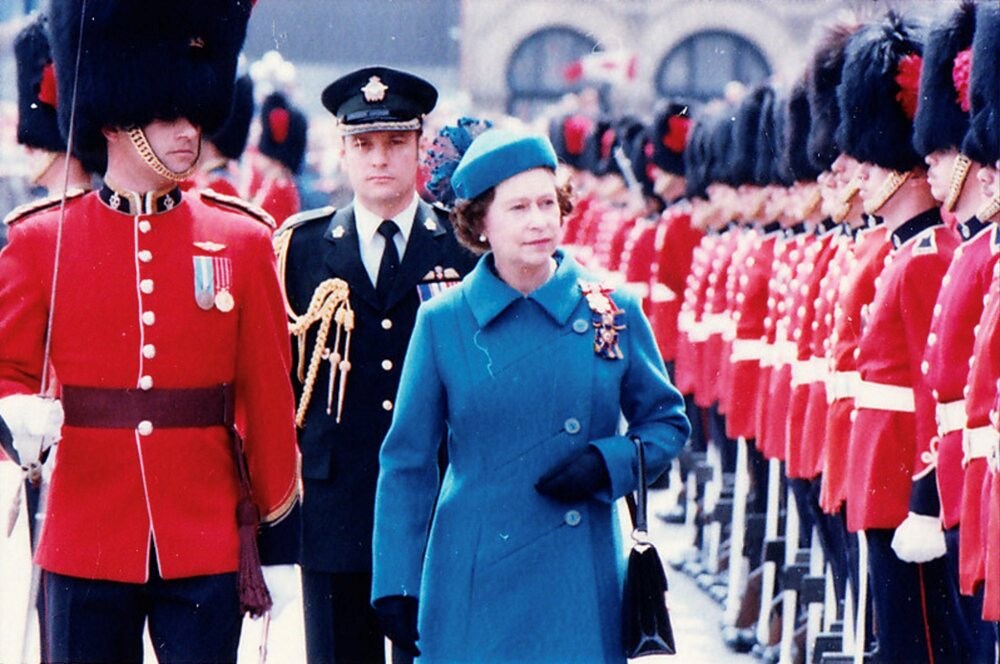 Will British Columbia have a bank holiday for the Queen's funeral?
Prime Minister John Horgan said public K-12 schools and public post-secondary institutions would close on September 19 alongside most state corporations to mark the funeral of Queen Elizabeth II.
British Columbia Premier John Horgan has announced he will follow the federal government's lead in declaring a national day of mourning on September 19 to mark the funeral of Queen Elizabeth II.
Earlier Tuesday, Prime Minister Justin Trudeau said his government would hold a federal holiday to mark the state funeral.
Speaking on the last day of the Liberal Party caucus retreat in St. Andrews, New Brunswick, Trudeau said the holiday would apply to all federal employees. Whether the vacation will extend to other residents will depend on each province or territory.
"Declaring an opportunity for Canadians to mourn on Monday will be important," Trudeau told reporters.
In a written statement Tuesday evening, Horgan said the holiday would apply to provincial public sector employers.
"Public K-12 schools and public post-secondary institutions, as well as most Crown corporations will be closed. We encourage private sector employers to find a way to recognize or reflect the day in an appropriate way for their employees," Horgan said.
"It will be a national day to reflect on the incredible life of the Queen of Canada and the longest-serving monarch in British history."
The British Columbia holiday will not be considered a statutory holiday, which means private sector employers will not have to pay overtime to staff who work on Mondays.
Earlier, Federal Labor Minister Seamus O'Regan said federally regulated sectors like banks and airlines can but are not required to observe the holidays.
Industry officials responded by calling on provinces to avoid an official holiday at a time when many businesses are still trying to recover from the COVID-19 pandemic.
The six-day notice makes an official holiday "deeply unfair to small businesses", said Dan Kelly, president and CEO of the Canadian Federation of Independent Business, adding that it could also "cost billions to the economy".
"For many small businesses, such as restaurants, hotels and cinemas, that would mean paying more to stay open. Small businesses are already struggling with labor shortages and forcing them to close or pay an hour and a half to their employees without notice would be extremely expensive or result in a day of lost productivity," he told The Canadian Press.
The Prince Edward Island government responded by saying it would hold a single holiday on September 19, covering all provincially regulated workers. Provincial government offices and public schools would be closed, the government said in a statement.
The provinces of Nova Scotia, New Brunswick and Newfoundland and Labrador said they would close schools and government offices, but left it up to the private sector to follow suit.
Ontario and Quebec do not recognize the holiday.
In a press release on Tuesday afternoon, the Prime Minister's Office said a ceremonial procession and memorial service for Queen Elizabeth II will take place in Victoria on the day of her state funeral.
The procession will depart from the BC Parliament Buildings at 10:15 a.m. and travel to Christ Church Cathedral. It will include the Lieutenant Governor of British Columbia. Janet Austin, Horgan, members of the Canadian Armed Forces and what have been described as "other dignitaries".
"A 21-gun salute will be fired," the statement said.
Public seating will be limited to the church, but the memorial service, scheduled for 11 a.m., will be broadcast live.
With files from The Canadian Press