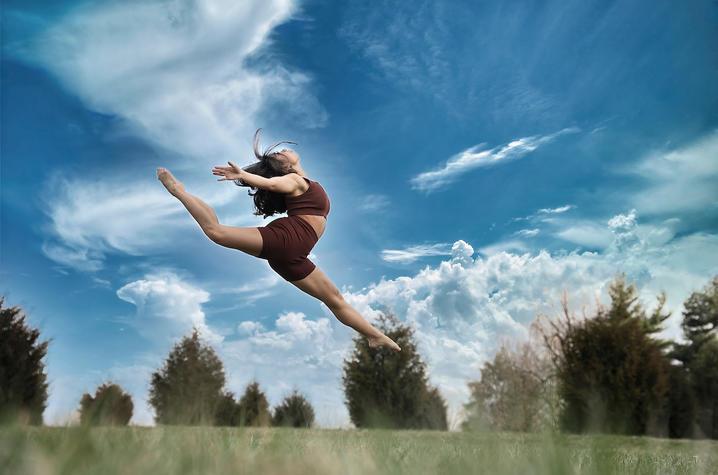 UK Fine Arts returns with a host of dance, music, theater and visual arts events this autumn
After a few seasons heavily impacted by the COVID-19 pandemic, the University of Kentucky College of Fine Arts is excited to return this fall with a host of arts events. UK artists in music, dance, theater and visual arts all have offerings that are sure to delight art lovers of all kinds.
As part of the College of Fine Arts, the Department of Theater and Dance, the School of Art and Visual Studies and the School of Music will join the UK Art Museum in presenting a diverse selection of concerts, exhibitions, theater and dance programs. Here's a sampling of what you should expect in the coming year, including "Faculty Series: Vol. 5" featuring the work of a selection of UK arts teachers opening today at the Bolivar Art Gallery.
UK DEPARTMENT OF THEATER AND DANCE
The Department of Theater and Dance announces a 2022-23 Main Stage season featuring classics with a contemporary twist, several regional premieres, and the annual Dance Concert featuring works by faculty and student artists.
"These productions highlight the fantastic diversity of talent among our students, faculty and staff. There is a poignant mix of drama, dance, laughter, satire and serious discussion about the world we live in and, perhaps, the one we aspire to," said Stephen Wrentmore, speaker and producer of season for UK Theater and Dance.
The following five productions will be presented as part of this year's main stage season:
"Radium Girls" by DW Gregory, Oct. 13-16, Briggs Theater;
"The School for Scandal" by Richard Brinsley Sheridan, from December 1 to 4, Guignol Theatre;
"Rooted Forces" dance concert, 27-29 January, Théâtre de Guignol;
"Blood at the Root" by Dominique Morisseau, February 23-26, Briggs Theatre; and
"Shakespeare in Love" by Tom Stoppard and Marc Norman, adapted for the stage by Lee Hall, 20-23 April, Théâtre Guignol.
/Public release. This material from the original organization/authors may be ad hoc in nature, edited for clarity, style and length. The views and opinions expressed are those of the author or authors. See in full here.