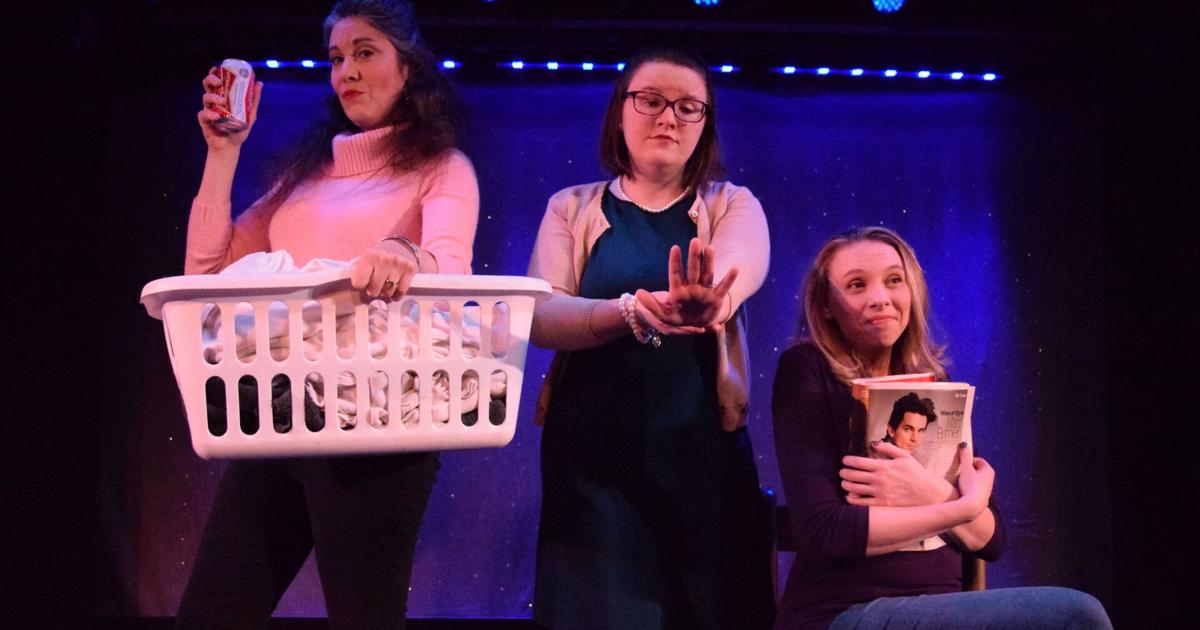 Things to do: Celebrate Valentine's Day with music, theater performances | Outside
Sunday is Valentine's Day, and local theaters provide plenty of love and romance with comedy, music, and drama, both in-person and online.
Enjoy a live performance this weekend at the Pines Dinner Theater, 448 North 17th Street in Allentown.
The new original musical "Mariés, fiancés & Suzanne" will be presented at 6:30 p.m. on Friday and at 1:30 p.m. and 6:30 p.m. on Saturday and Sunday.
"Married, Engaged & Suzanne" returns after its hit debut last year, and is a hilarious yet touching look at three different stages of a relationship. The story is told through the eyes of Darlene, who is married; Melissa, who is engaged; and Suzanne, who is looking for love. Through their ups and downs, and their trials and tribulations to hold on with Mr. Right, or, in Suzanne's case, just find him, they discover that no matter what, they are stronger than they are. never expected it.
Playing the trio of ladies in love is Jennifer Wills as Darlene, Abigail Garrigan as Melissa, and Amber Blatt as Suzanne.
"Married, Engaged and Suzanne" is written and directed by Oliver Blatt with orchestrations by Stacy Bechtel, and costumes and props by Stacey B. Yoder. The show features a sparkling original score with titles such as "He Ain't No Romeo, But He's Mine", "A Night of Romance", "I Caught a Keeper", as well as "That Was a Choice".
This show is rated PG-13. Tickets are $30.
Food is available for purchase a la carte.
The theater is following social distancing guidelines, and some tables are available and others are seated at reduced capacity.
MunOpCo to Host Virtual Valentine's Cabaret
The MunOpCo Music Theater in Allentown is hosting an online Valentine's Day cabaret this weekend, Love MunOpCo Style. The show will feature all kinds of love songs from a variety of performers.
The cabaret will be streamed live at 7 p.m. Saturday and 3 p.m. Sunday on MunOpCo's YouTube channel.
Featured artists are Kayla Molitoris, Madelyn Dundon, Olivia Byrne, Julie Valenzuela, Monica Handwer, Chris D'Imperio, Catherine Carter, Katie Haugaard, Hannah Kurczeski, Deb Jacoby, Johnny Bertone, Darice and Jim Hoffmann, Jaedon Muhl, Jessica and Dylan Koch, Katie DeCario, Angelina Dries and The Hallows. Musical accompaniment will be provided by a live band, including Kellen Pisani, Julius Sarkozy, Matthew Hotchkiss and Matt Miller-Brown.
Tickets are $15 and are available on the MunOpCo website.
Star of the Day Launches 2021 Online Cabaret Series
Star of the Day Event Productions, based in Hellertown, Northampton County, will kick off their 2021 online cabaret series with "Harden My Heart", which Star of the Day founder Kirsten Almeida calls "a Valentine's Day cabaret" at 7 p.m. on February 16.
"We understand that not everyone has a valentine on Valentine's Day," Almeida said, "so we sing about love, loneliness, breakups, all the ups and downs of relationships. "
The virtual cabaret is free and will be streamed on the Star of the Day YouTube channel.
Reading Theater Project launches new series of plays
Reading Theater Project begins its new series of plays with "Til Death", a play for Valentine's Day, of sorts.
Local playwright Tesla Storm's short play will premiere on Facebook at 7 p.m. Thursday.
In the story, former couple Danny and Vivienne reconnect at a friend's funeral. Vivienne needs something from Danny and a funeral might not be the best place to ask, but avoiding the madness of their previous relationship proves harder than expected.
There is no charge to watch the play, and the performance will be followed by a Zoom chat with the playwright and cast.
The show is not suitable for children.
Jim Brickman will give a virtual concert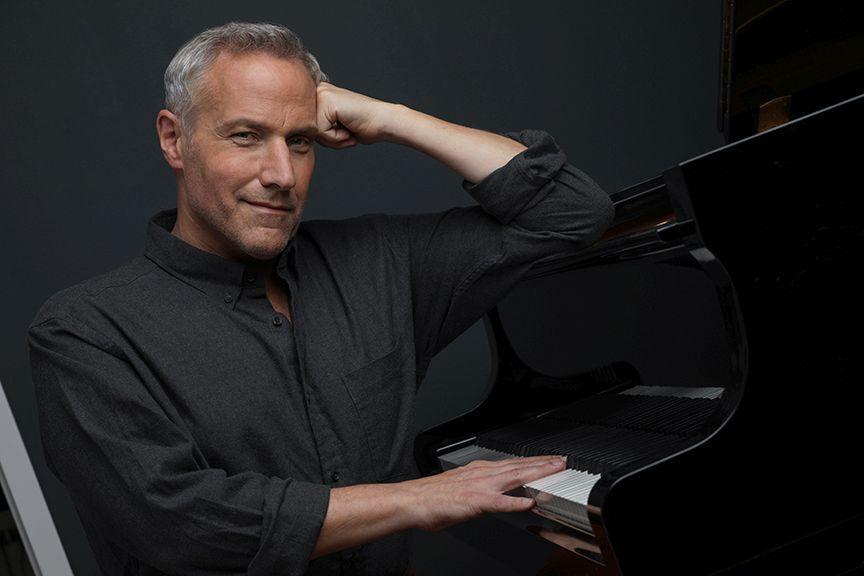 Jim Brickman, award-winning pianist and songwriter, will celebrate Valentine's Day with five concerts this weekend which will be broadcast live to benefit 75 stages across the country, including the State Theater in Easton, where Brickman was produced in 2007.
Brickman's "Love by Request" concerts will air at 9 p.m. Friday and 7 p.m. and 10 p.m. Saturday and Sunday.
Brickman concerts are one-on-one shows with a few special guests.
For the Valentine's Day show, one of his special guests via Zoom will be Olivia Newton John, who will sing Brickman's hit "Valentine," which was originally sung by Martina McBride. Members of the public will be able to interact on the chat and make requests.
Brickman has had 21 number one albums and 32 top radio singles, been nominated for two Grammy Awards and won the Dove Award for Gospel Music, two Songwriter of the Year awards and the Canadian Country Music Award. .
In 2020, Brickman released his album "25th Anniversary: ​​Greatest Hits", on which he sang all of his own hits for the first time.
For his concert, he promises all the hits and one or two new songs from his latest album.
Tickets are $50. Ticket purchasers should use the coupon code "lovestep" to direct the ticket prize donation to the State Theater.
'Women in Music' virtual series begins at Community Music School
Community Music School – Lehigh Valley & Berks will present the first of three parts of its "Women in Music" virtual lecture-recital series at noon on February 17.
The program was originally supposed to be an in-person "brown bag" program in 2020, but was canceled due to the COVID-19 pandemic.
Now, the free lunchtime program will take place on the third Wednesday of February, March and April on the Community Music School YouTube channel.
CMS faculty members Julia Katherine Walsh, soprano, and Tzu-Hwa Ho, piano, will present and perform selections highlighting the evolving roles of "women in music" in the three-part virtual series that explores the women in music as muses, performers and composers.
The first part is "Women as Muses", which will include "Mädchenblumen Lieder, Opus 22" by Richard Strauss and "Three Dickinson Songs" by André Previn.
Next, on March 17, "Women as Performers," which will feature songs that appealed to singers such as Joan Sutherland, Kathleen Battle and Beverly Sills.
The final part on April 21 is "Women as Composers" and will highlight the works of female composers such as Clara Schumann, Fanny Mendelssohn-Hensel, Gloria Coates and Amy HH Beach.
The program is free, but reservations must be made to receive the link and additional materials. Viewers will also be able to chat and ask the artists questions during the program.
Program recordings will also be archived on the CMS YouTube channel.
For reservations, go to the CMS website.
The Zoellner Arts Center Launches "On Stage At Home" Virtual Guest Artist Series
The Zoellner Arts Center at Lehigh University in Bethlehem is launching "On Stage At Home", its first series of virtual guest artists.
The series includes six performances recorded exclusively for the Zoellner Arts Center for online release for the Spring 2021 semester. Programs are offered free of charge, but donations are appreciated.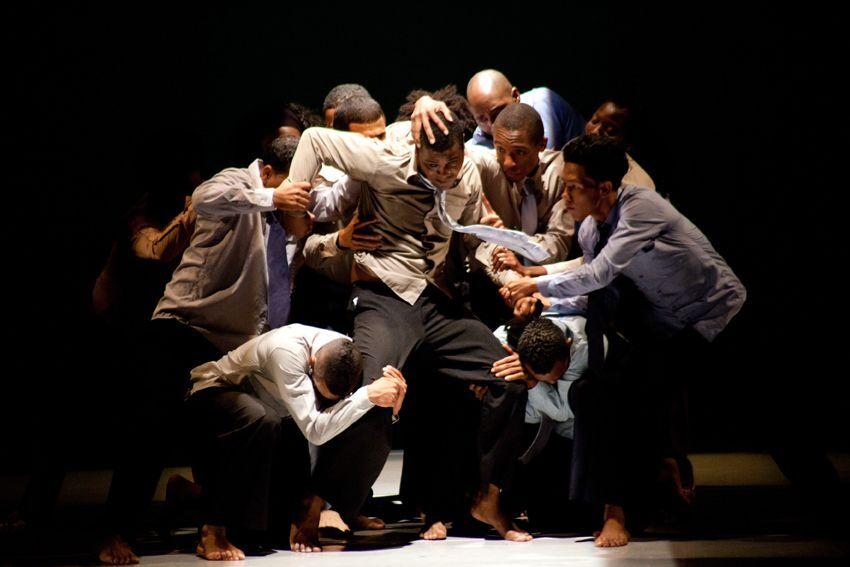 The season kicks off with a performance by contemporary dance troupe Sankofa Danzafro, available online through March 5.
Sankofa Danzafro is an Afro-Colombian dance company, which performs its work "The City of Others". Rafael Palacios, artistic director and choreographer, created the work drawing inspiration from the troupe's personal experiences dealing with racism and oppression in their daily lives.
A performance by Ulysses Quartet, a young string ensemble whose repertoire includes Bach, Haydn, Schubert and Ravel, is available from February 26 to March 26.
Third Coast Percussion, a Grammy Award-winning Chicago-based percussion quartet, is available March 19 through April 10.
A performance by Grammy Award-winning songwriter, music scholar and multi-instrumentalist Dom Flemons is available April 9 through May 9.
Returning to Zoellner, bassist and jazz vocalist Casey Abrams, who previously performed with Postmodern Jukebox, will have a solo performance available April 30-May 30.
Multi-platinum recording artist Joan Osborne's final performance, performing "Songs of Bob Dylan," will be available May 21 through June 21.
For a link, go to the Zoellner website.
Virtual Bach at noon postponed to Tuesday
The Bach Choir of Bethlehem, which continued its noon Bach concerts virtually, postponed its February concert to noon on February 16, when it will be streamed on the Bach Choir's YouTube and Facebook pages.
Originally scheduled for February 9, the recent snowstorm forced the postponement of the recording session at Central Moravian Church.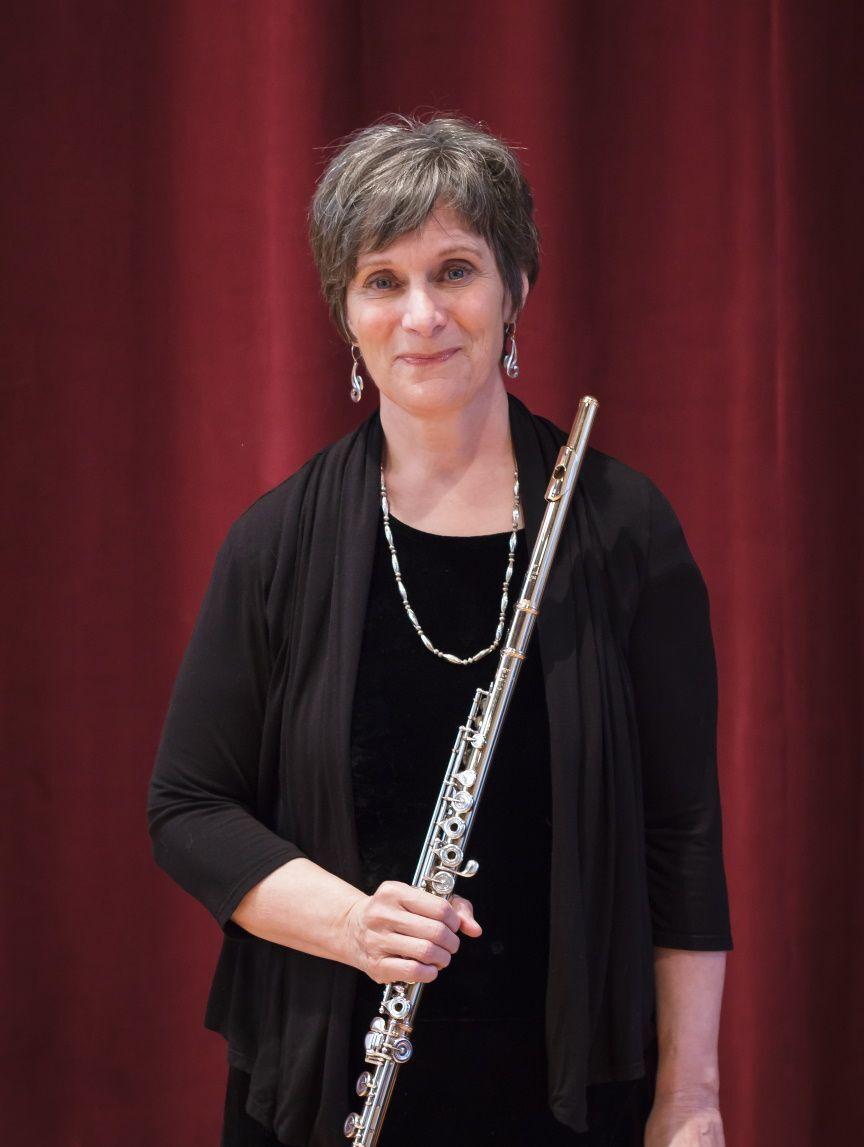 Initiated in 2005, the free concert series, held the second Tuesday of the month, was conceived as a community and economic development initiative to educate new audiences about Bach's music. Greg Funfgeld, artistic director and conductor of the choir, introduces each program with an informal talk.
This season's concerts are recorded live in Central Moravia, with a small ensemble of musicians all adhering to social distancing. Due to crowd restrictions, there are no audiences. The concerts feature choral and instrumental works by Bach and other composers, introduced by Funfgeld. The performances also include discussions with the soloists about the music and the current performance atmosphere during a time of distance and isolation for many.
The upcoming Bach at Noon features soloists Robin Kani on flute and baritone William Sharp, both of whom will be interviewed by Funfgeld.
The program will open with Sonata in G major by Georg Philipp Telemann, TWV 41:G4 from Methodical Sonatas with Kani on flute and Arthur Fiacco on cello.
Sharp will perform four Bach arias – "Ach, unser Wille bleibt verkehrt" and "Herr, so du willt" from Cantata 73; "Willkommen, werter Schatz" from Cantata 36; "Es ist vollbracht" from Cantata 159; and "Ja, ja, ich kann die Feinde schlagen" from Cantata 57.
Also featured are instrumentalists Elizabeth Field and Mary Ogletree, violin; Uri Wassertzug, viola; Mary Watt, oboe; Greg Funfgeld, keyboards and bass Stephen Groat.
Donations can be made on the Bach website.
Studio B will host the virtual donor reception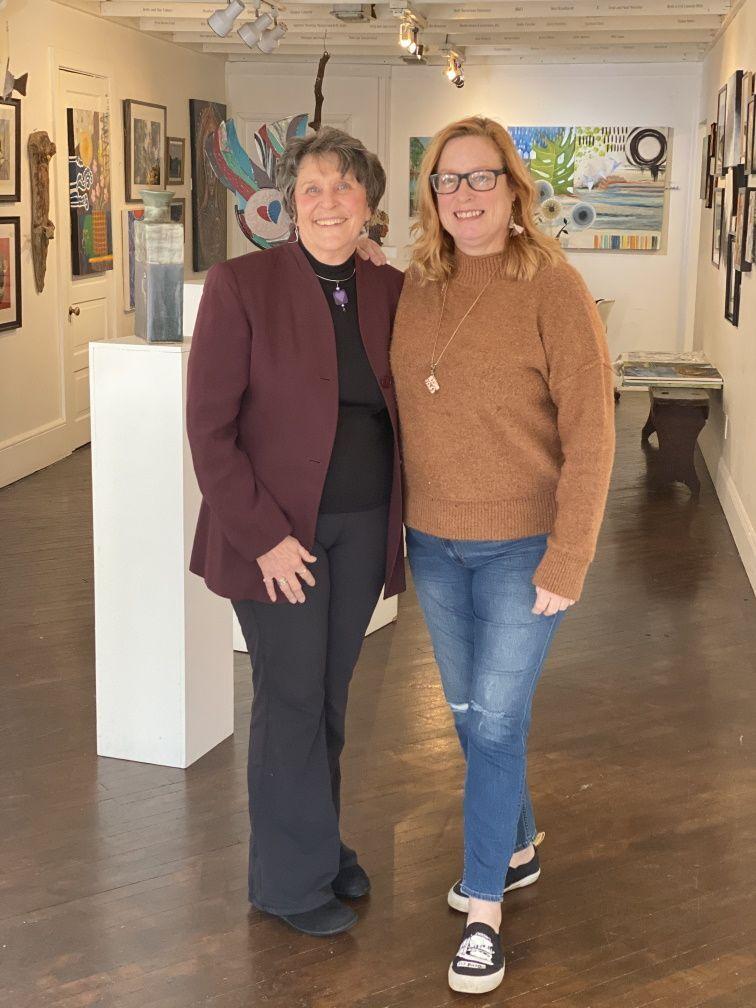 Studio B Fine Art Gallery, 39A East Philadelphia Avenue in Boyertown, will host "A Love-ly Story: How the 'B' Came to Be" at 6 p.m. Sunday on Facebook Live.
A casualty of the COVID19 crisis is Studio B's annual Valentine's Day reception honoring donors who have supported the studio since it opened in December 2008.
"We would have appreciated our third annual 'Hugs and Kisses' celebration from our donors this year," said Jane Stahl, Director of Community Relations. "For the past two years, we've invited them for champagne and chocolate and a range of appetizers created by artist and potter Linda Austerberry. Instead, we celebrate our donors in many other ways."
Stahl and Gallery Director Susan Biebuyck will tell the origin story of Studio B and invite the public to visit exhibits, purchase art and donate to help the studio's efforts to bring the art and culture in Boyertown. All Facebook Live events will be archived on Facebook and will soon be available on the studio's new YouTube channel.
The studio is open from noon to 2 p.m. on Sundays or by appointment.