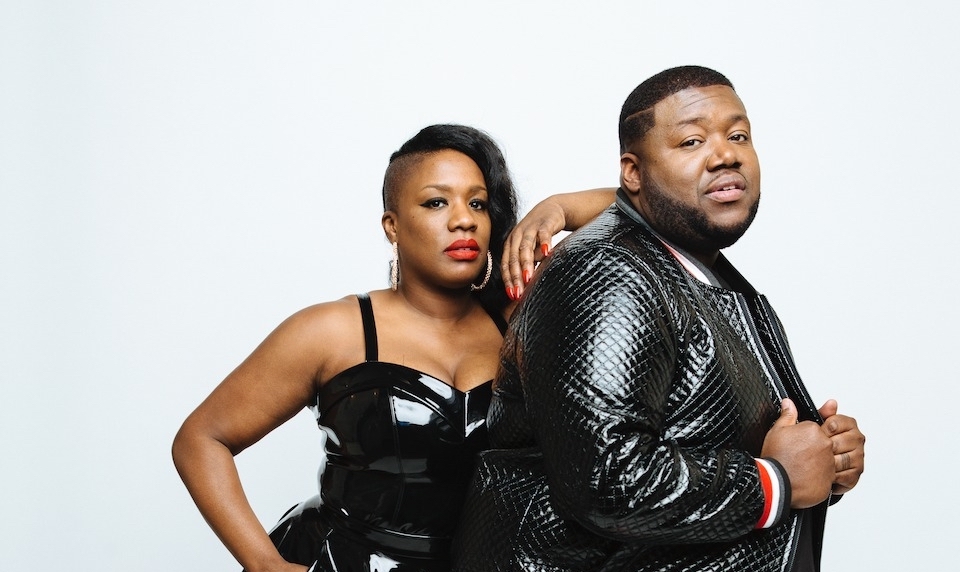 The Performing Arts Center dives into a new season full of music, theater and dance from around the world
After recently celebrating its 25th anniversary last spring, the UGA Performing Arts Center is back in full force with a stacked new season bringing a variety of music, theater and dance performances to campus from around the world. You don't have to be a student to take a seat; events at both the Hugh Hodgson Concert Hall and the more intimate Ramsey Concert Hall are open to the public and well worth taking advantage of.
The season officially kicks off this week on September 8 with a performance by The War and Treaty, the American duo of Michael Trotter Jr. and Tanya Blount Trotter. Over the past eight years, the two have crafted an eclectic sound that blends elements of soul, gospel, country and Southern rock and roll. Depicting the catharsis and healing that comes after experiencing trauma and grief, their music conveys raw vulnerability and heartfelt hope.
NPR fans will be delighted with "Seven Things I've Learned: An Afternoon with Ira Glass." Well known as the creator, producer and host of "This American Life", Glass also contributed to "Morning Edition", "All Things Considered" and "Talk of the Nation". Held Sept. 18, his presentation will combine audio clips, music and video to illuminate the lessons he's learned over the past four decades as one of America's most popular storytellers.
Fusing the worlds of pop and classical music, local songwriter and multi-instrumentalist Kishi Bashi will join the UGA Symphony Orchestra for a special performance on October 6. Kishi Bashi has also launched a feature documentary Omoiyari: a film-song by Kishi Bashi at South by Southwest earlier this year. This specific performance will highlight Improvisations on EO9066a multimedia work that reflects on the incarceration of thousands of Japanese Americans during World War II.
On November 15, the Grammy Award-winning Soweto Gospel Choir will perform "Hope: It's Been A Long Time Coming." Commemorating the freedom movement in South Africa, the program highlights freedom songs and African gospel, while recalling the American civil rights movement through tributes to Aretha Franklin, Harry Belafonte, Mahalia Jackson and others.
Capping off the year with a beloved holiday favorite, the Atlanta Symphony Orchestra and Atlanta Symphony Orchestra Chamber Choir will perform Handel's work Messiah December 21. The program will focus on the first act, often referred to as the "Christmas part," and will include the celebratory "Hallelujah" chorus.
Between the performances noted above, all sorts of impressive acts are scheduled. From all over the world come the Yamma Ensemble from Israel (September 22), the British brass Septura (October 25), the Belgian early music group Vox Luminis (October 27), the Veracruz violinists Villalobos Brothers (November 2) and the German Schumann Quartet (November 20). Other performers include the Anderson & Roe Piano Duo (September 16), Complexions Contemporary Ballet (September 29-30), Harlem Quartet (October 2), Eric Owens with singers from the Curtis Opera Theater (October 13) and Take 6 ( December 17).
The Performing Art Center's current season will continue into 2023 to complement UGA's spring semester with 20 additional performances. Highlights include Carolina Chocolate Drops alumnus Leyla McCalla (January 18), Lviv National Philharmonic Orchestra of Ukraine (January 23), Scottish folk band Breabach (February 24), Yamato: The Drummers of Japan (March 24), legendary violinist Itzhak Perlman (April 29) and progressive bluegrass band Yonder Mountain String Band (May 13).
Many events will be preceded by insightful pre-performance talks, and several dates will offer discounted morning shows for children as part of the Piedmont to Athens Regional Youth Show Series. Tickets to UGA Presents events for students are $10, and a limited number of $25 general admission tickets are available each night to celebrate the 25th anniversary. Visit pac.uga.edu for the full schedule and to reserve tickets.
Do you like what you just read? Support Flagpole by donating today. Every dollar you donate helps fund our continued mission to provide Athens with quality, independent journalism.