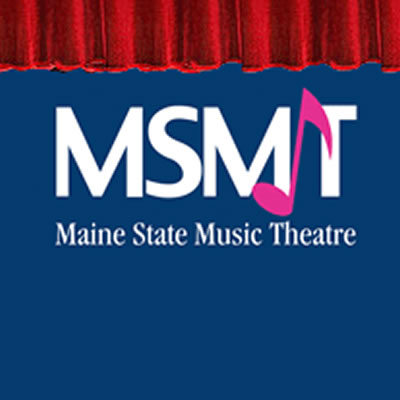 The Maine State Music Theater needs you
Imagine Maine without Maine State Music Theatre? This is not difficult to do as, like all of our sister institutions, we are not operational this summer. MSMT was on course to sell 75,000 tickets in 12 weeks, and those tickets would have skyrocketed local restaurants, shops, bars and hotels and generated some $14 million in revenue for those businesses. The productions that didn't happen this year would have had thousands of people thinking about social issues, laughing, crying and just having a good time.
At MSMT, we make 80% of our revenue during those 12 weeks. After the cancellation of the 2020 season, many patrons donated their tickets, and some of them gave additional gifts. But the nature of a 501(c)3 business is such that profits from previous years flow back into the business and not "sit" on a rainy day…and thus poses the current problem for MSMT. We had ZERO income this year, and even after donations we are facing a significant deficit. This problem is amplified by the fact that we live and work in a state that has no money lying around to help us – at least not large enough amounts to make a dent in it anyway. We are therefore at the mercy of our bosses and the federal government.
As for patrons, many of our charitable donations come from those who summer here in Maine. And guess what? These people aren't coming to Maine this year…and so, out of sight, out of mind and a letter or Zoom call to them isn't effective. Additionally, the 14-day quarantine makes interstate travel an impossible option. We are therefore continuing our personal approaches to patrons with more or less success, and that leaves us only one option: the federal government! Write to your senators and people in Congress! Tell them to help us because without their help we will limp badly into next season. Tell them we desperately need funding and a seat at the table to plan for the reopening of Maine's arts sector.
The arts and in particular our brand of musical theater will be essential to the healing of our souls next summer. We must have the funding to make this happen, and the need for funding is urgent. Our large-scale Broadway-style productions take months to plan and create, and the budgets needed to make them happen must be put in place quickly. Pressure your senators and members of Congress to come to our aid.
The health of any community is proportional to the health of the arts in that community. Our ability to attract young professionals to Maine in the years to come depends on our ability to keep our arts institutions such as the Maine State Music Theater alive and thriving. The arts will be able to bridge the gap between COVID-19 and the "new normal". But they must be kept alive to do so.
Support the arts in the State of Maine!
Maine State Music needs you!