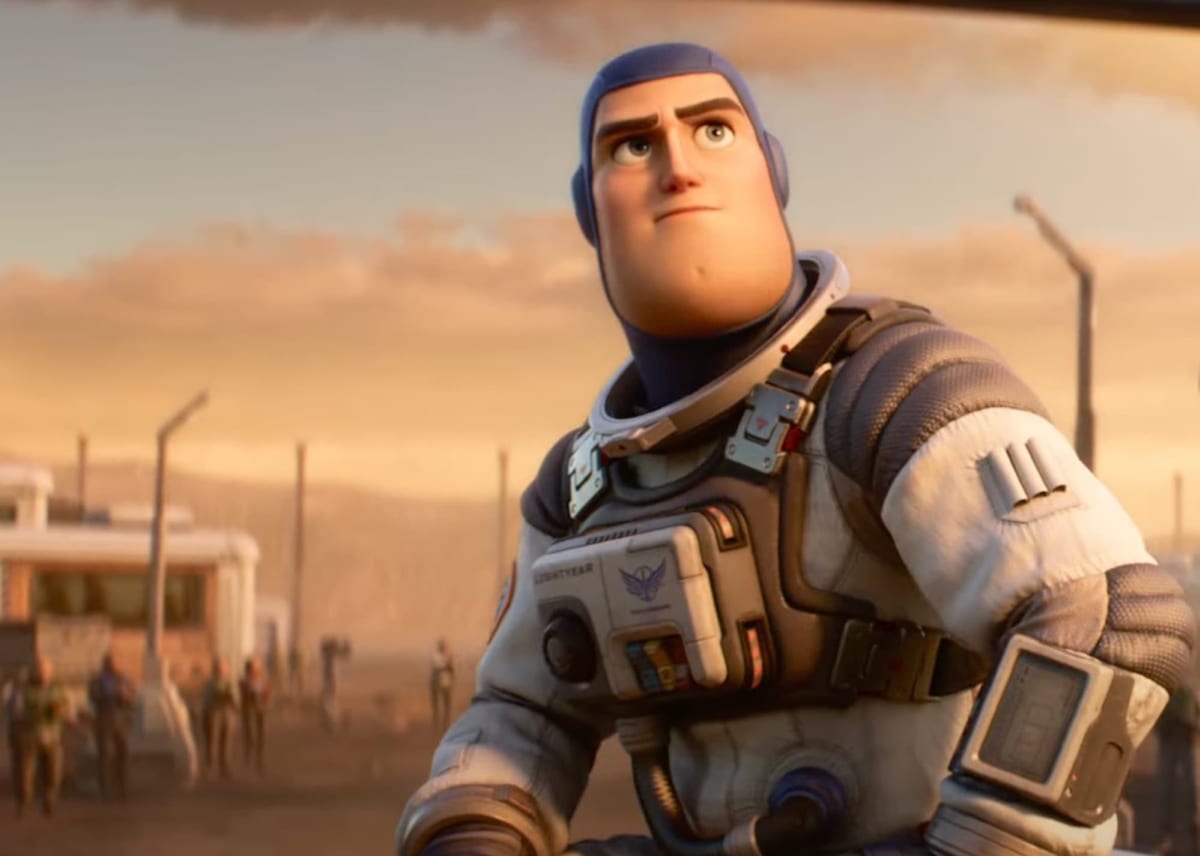 The 5 Best Moments From CinemaCon 2022
Moviegoers heading to the desert for the annual CinemaCon, a presentation for theater exhibitors showcasing the slate of upcoming films, must have left Las Vegas feeling very excited for the rest of this year. Marvel Studios has two superhero features coming this summer. Tom Cruise is back on the big screen and Pixar has something special for families. Movies are back in full swing, and every major studio has brought in extremely exciting content to show, including the following five moments that got us most excited.
The summer season tends to be one of the busiest at AMC theaters, with eager crowds packing multiplexes to see the latest blockbusters. These are a few you should have on your posting schedule. See you at the cinema.
Tom Cruise returns to the cockpit of Top Gun
Tom Cruise wasn't in Las Vegas for CinemaCon. Instead, he filmed a video greeting for attendees… as he stood in the cockpit of a biplane, flying over a huge valley in South Africa. As we do! But Cruise was welcoming us to watch TOP GUN: MAVERICK, his long-awaited sequel to the 1986 hit. as possible), and surprising drama and heart. Miles Teller, Jennifer Connelly, Glen Powell, Monica Barbaro and Val Kilmer star in the sequel.
Call me back TOP GUN: MAVERICK opens May 27
---
Get ready to meet several strange doctors
As mentioned, Marvel Studios has both THOR: LOVE AND THUNDER and DOCTOR STRANGE IN THE MULTIVERSE OF MADNESS in theaters this summer, and the executive took the stage at CinemaCon to showcase the first 20 minutes of the latter. Benedict Cumberbatch's wizard deals with the aftermath of the spell he cast for Spider-Man (Tom Holland), which opened a portal to the multiverse. And based on the footage we've managed to see, things are going to get very WEIRD when this sequel releases very soon.
Get tickets DOCTOR STRANGE IN THE MULTIVERSE OF MADNESS hits theaters May 6
---
The Rock is back (in black)
If Marvel isn't your thing, their rivals at DC are also planning to bring several movies to multiplexes by the end of the year. SHAZAM! FURY OF THE GODS and DC SUPER PETS look exciting and fun, but Dwayne Johnson's BLACK ADAM seems to be creating a whole new world on a grand scale. The Rock took to the stage in Las Vegas to introduce his role as the title character BLACK ADAM, who is a former slave with the powers of ancient Egyptian gods. This one looks spectacular.
Call me back BLACK ADAM opens October 21
---
Pixar takes us to infinity… and beyond!
As part of Disney and Pixar's presentation, the studios clarified the plot for the upcoming LIGHTYEAR, then previewed the animated film's first 30 minutes. While we originally thought LIGHTYEAR had direct ties to the TOY STORY franchise, it was instead the feature film young Andy watched as a child that made him want to get a Buzz Lightyear figure. LIGHTYEAR plays like Pixar's version of STAR WARS, with Chris Evans lending his voice to the title character.
Call me back LIGHTYEAR opens June 17
Baz Luhrmann's Elvis reinvents the musical biopic
MILL ROGUE! director Baz Luhrmann does not make conventional films. He filters his stories through a vibrant lens, and his upcoming ELVIS is as imaginative and innovative as ROMEO + JULIET or THE GREAT GATSBY. Put on your 'Blue Suede Shoes' and follow the meteoric rise of Elvis Presley, even as conservative leaders opposed his passionate music. Austin Butler plays the king and will be joined by Hollywood icon Tom Hanks as the man behind Elvis' career, Colonel Tom Parker.
Call me back ELVIS opens in theaters June 24