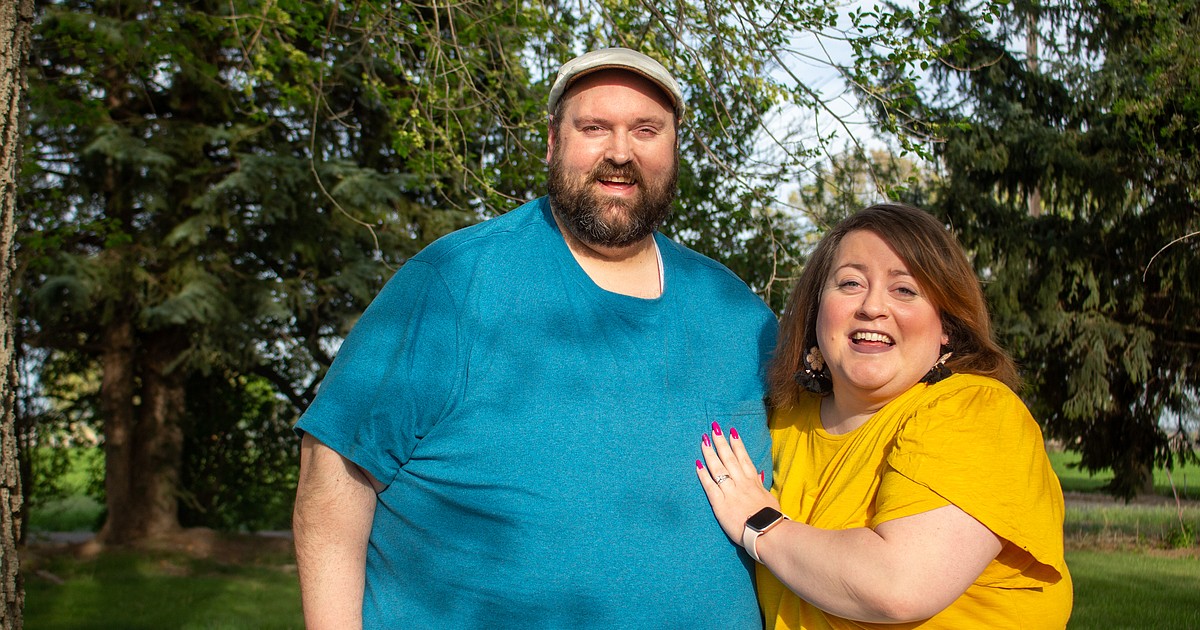 Sharing the arts: Moses Lake couple spread love of music and theater in their hometown
MOSES LAKE — Emily and Michael Duvall found their passion for the arts, music and theater growing up in Moses Lake. Since returning from college, the couple have become active in sharing this passion for the arts with the next generation.
Michael Duvall is a music teacher at North Elementary School in Moses Lake and gives vocal lessons on the side. Emily Duvall has been active with Basin Community Theater since 2012 and has contributed to some of the Moses Lake High School drama productions in recent years.
The couple met at school at a young age and had been friends for a long time. While Emily Duvall was back from a mission in Brazil in 2012 and Michael was home from studying music at Brigham Young University-Idaho to teach students, the couple decided to give it a try. be more than friends. The Duvalls married in 2013.
Now that they're back in town, they've found themselves in the mix of arts and theater community that helped spark their own interests at a young age.
"It feels good to give back to the people who gave to us," said Emily Duvall. "I'm just grateful that we could have that influence like we had when we were kids. Mike is a rare breed. He knew what he wanted to do in high school and he did it.
Michael Duvall said he took choir lessons in school because it was simply something he felt comfortable doing. In high school, he said he increasingly looked forward to taking choir lessons.
He met many of his friends in this class and had a lot of fun singing songs, which he now does every day as a teacher. He said it was a fun experience to go from performing with school choirs to teaching students.
"It's so much fun to bring music to the young kids I teach, and it's pretty cool because I work with the other elementary teachers like Melody Evenson who was my elementary teacher. Now she's my colleague and we're talking about lessons and what we do to teach.
Emily Duvall said she wasn't a "sporty person" in high school and decided to find something she was good at. In the artistic community, she said she found people who lifted her up, encouraged her, which was essential. She said it was a blessing to keep playing.
She has done musicals with Basin Community Theater every year since her involvement in 2012. She has volunteered with the Moses Lake High School Theater Program for a few productions, including "Grease" and "Footloose", and hope to continue working with them.
Since the pandemic, Emily Duvall said she's been feeding her entertainment virus through the TikTok videos she's made. She said she is preparing for rehearsals with her jazz band "Swing Shift" this month and hopes to perform this summer.
"We need the arts, we need these things, they help us through life," Emily Duvall said. "They put a mirror in front of our faces and help us understand things better and see how things are that we have trouble seeing."
The arts provide an escape that helps people understand themselves better, she said. She also mentioned hearing a saying that people can't be upset with each other when they're rhythmically in sync.
With a choir, she said every part had to be in sync. It's this team effort to create something beautiful that makes the arts special, said Emily Duvall.
Emily Duvall said small towns like Moses Lake need artists too, and not everyone needs to travel to Nashville or Los Angeles to capture that dream. She said there's a lot of fulfillment in fulfillment where you've been planted as a performer.
She said she would like to see Moses Lake have more venues for live shows because she thinks people underestimate how much talent there is in this small Washington town.
"Every time we do a show, we're always blown away by people coming up like, 'Where have you been all our lives?'" Emily Duvall said. "I hope to one day have our own theater in town, like Soap Lake has Masquers. I think we have the talent to complete this stage and I think we have the people who want this to happen.
Until then, the couple will continue to perform and share their love for the arts with the community, hopefully inspiring the next generation to follow in their footsteps.