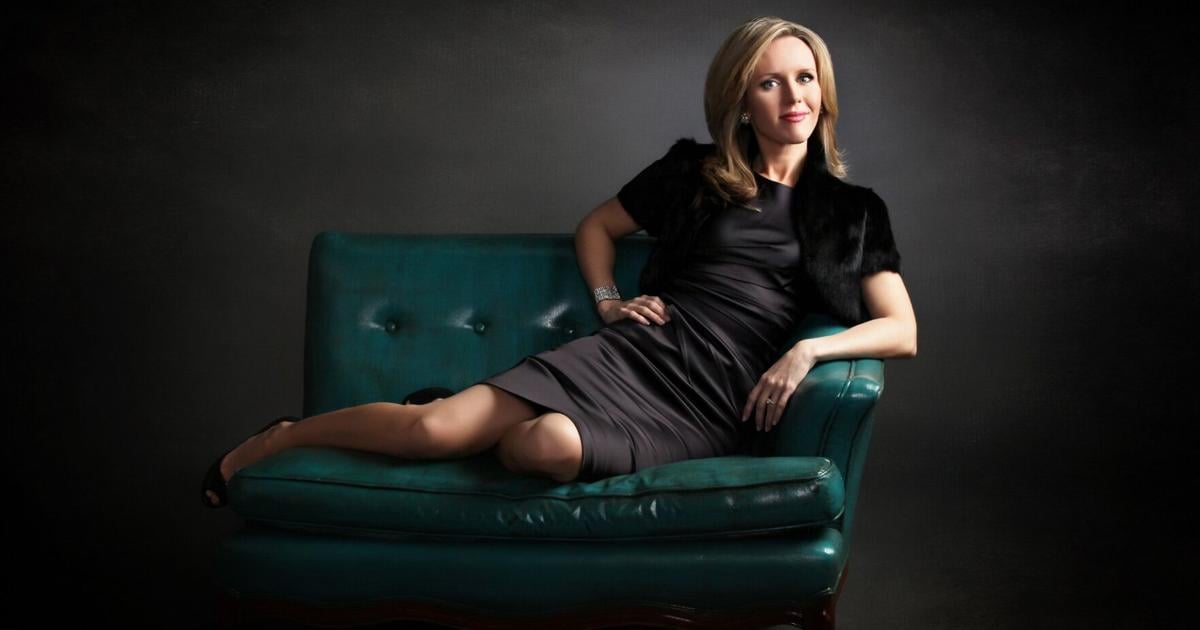 Sarah Coburn returns to alma mater to perform at OSU Concert Hall | Arts & Theater
Here's what these Okies and other Oklahoma-related stars have been up to lately:
It's been an active year for Broken Arrow-born Kristin Chenoweth. The Tony and Emmy winner was one of the stars of "Schmigadoon!", the Apple+ limited series that was both a tribute and a satirical parody of the genre of musicals popular in the 1940s and 1950s.
Then, in October, she released her second holiday-themed album, "Happiness is…Christmas!", which includes holiday songs such as "Christmas Time is Here", "Merry Christmas, Darling", " Jingle Bell Rock" and "Have Yourself a Merry Little Christmas", with lyrics by Broken Arrow native Ralph Blane.
Chenoweth will perform songs from the band "Happiness is…Christmas!" album, along with other music from the season, at a special gala concert on December 13 at the Metropolitan Opera House in New York.
Oh yeah, and she's engaged to musician Josh Bryant, who she's been dating since 2018.
Through her popular Food Network show, "The Pioneer Woman," Ree Drummond (pictured above) is no stranger to being on camera. However, the Pawhuska resident tried something unusual this year, making her film debut in "Candy Coated Christmas," which debuted Nov. 19 on the Discovery+ streaming service.
The film tells the story of a young woman who returns to her mother's hometown of Peppermint Hollow after her plans to start a business are derailed by circumstances. Drummond plays the owner of a local bakery who befriends the woman and introduces her to the town.
The cast of "Candy Coated Christmas" includes Molly McCook, Aaron O'Connell, Jae Suh Park and John McCook. The film was written by Alex Yonks, Joey Plager and Ellie Kanner, who also directed.
Trisha Yearwood released her fourth cookbook, "Trisha's Kitchen: Easy Comfort Food for Friends and Family," in August, and in November, the country singer and Food Network star was featured in "A White House Thanksgiving," a special from holiday on Thanksgiving traditions and favorite recipes from President Joe Biden's family airs Nov. 20 on the Food Network.
Yearwood and first lady Jill Biden cooked up some of those recipes, including the first lady's Grandma Jacobs Salty Stuffing and Trisha's Thanksgiving Turkey Gravy. Behind-the-scenes photos and recipes are available at foodnetwork.com/whitehousethanksgiving.
tulsa actor Tim Blake Nelson starred in the title role of a new western ("Old Henry") in 2021. Nelson played a widowed farmer with a secret and, if you're on his bad side, you really don't want to know what that secret is .
Actor and filmmaker Ron Howard was born in Duncan, Oklahoma. He and his younger brother Clint Howard are the sons of Rance and Jean Howard, who grew up in Oklahoma. Ron and Clint have teamed up to write a book ("The Boys") about their careers and the parents who guided them through the pitfalls of being a child actor.
Troy Aikman, a member of Henryetta's Pro Football Hall of Fame, announced that he would be bringing Blake Shelton to Henryetta for a benefit concert. An inaugural Highway to Henryetta festival is scheduled for June 11 in Nichols Park and will benefit educational and community initiatives in the city.
"(Shelton) said yes in five minutes. I was blown away," Aikman said. "It was one of those trades where I know Blake a bit. I don't claim to know him that well. I always thought Oklahoma was really important to him, and this proved it to me. I don't know if Blake has ever set foot in Henryetta, Oklahoma.