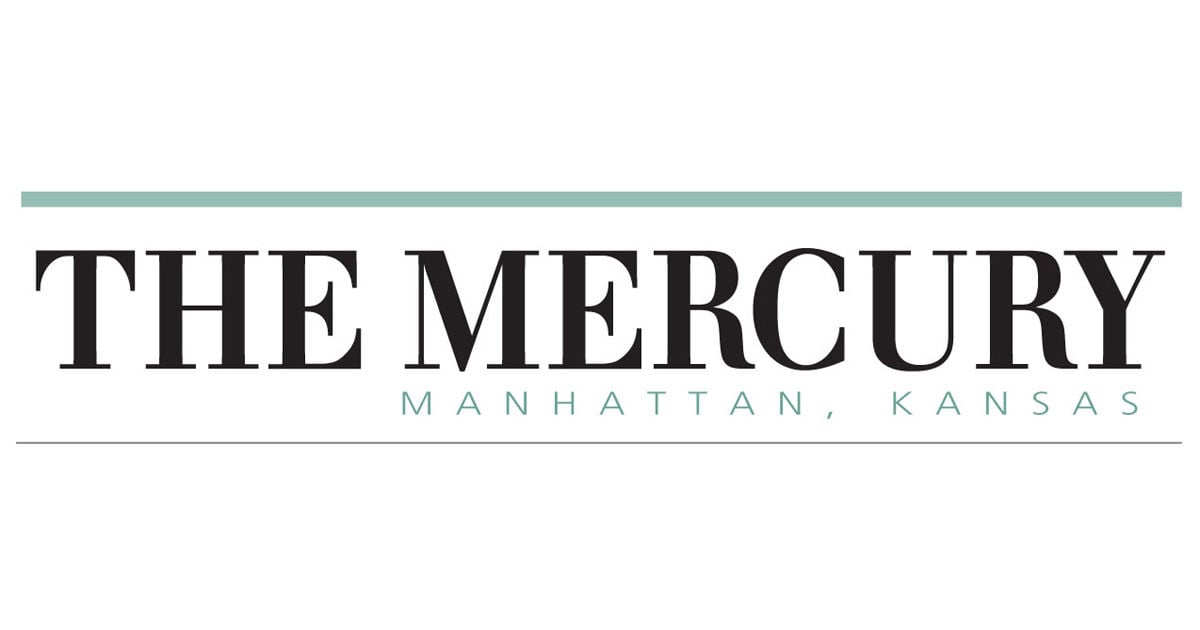 PLAN YOUR WEEKEND | Live music, theater, leaf pickup, teen night and more | Zoned
[ad_1]
The problem this weekend is not whether there are enough local theatrical and musical performances.
The problem is which ones will you have time to see?
At Junction City, "Mamma Mia" begins the first of two weekends at CL Hoover Opera House on Thursday and continues through Sunday before resuming next weekend. Meanwhile, K-State students will perform an adaptation of "Frankenstein" at the Mark A. Chapman Theater in Nichols Hall, also Thursday through Sunday. There are also two recitals – one at All Faiths Chapel and the other at McCain on Thursday night, and live music at the Bluemont Hotel.
It's just Thursday. There are plenty more throughout the weekend.
Here's a look at other local events in the area this weekend:
Home: what does it look like? Gordon Parks responds, 5:30 p.m. – 6:30 p.m.
Live conversation with Deborah Willis, chair of the New York University Department of Photography and Imaging, Tisch School of the Arts.
K-State Men's Basketball vs. Pittsburg State, 7 p.m.
Watch, Listen, Live Stats: Big 12 Now on ESPN +, K-State Sports Network.
Nickelodeon Trivia, 7 p.m.
Brush up on Nickelodeon shows from the 90s and 2000s and compete for prizes.
Free of charge. Teams of four maximum.
Manhattan Brewing Company, 406 Poyntz Ave.
JCLT presents: Mamma Mia !, 7:30 p.m.
ABBA's music storytelling brought to life through a mother, daughter, and a journey to find out who the father is.
Also at 7:30 p.m. on November 5, 6, 11, 12 and 13 and at 2 p.m. on November 7 and 14.
CL Hoover Opera House, 135 W. Seventh St., Junction City.
An adaptation of Austin Tichenor.
Also 7:30 p.m. Friday and Saturday and 2:30 p.m. Sunday.
Mark A. Chapman Theater, Nichols Hall.
Richt Studio Recital, 7:30 p.m.
Percussion studio recital, 7:30 p.m.
Kirmser Hall, McCain Auditorium.
Live Music: Humbled Pride, 8-10 p.m.
Hotel Bluemont, 1212 avenue Bluemont.
Holiday Inn Manhattan on campus, 1641 Anderson Ave.
Book signing: 100 things to do in Kansas before you die, 1 p.m. to 4 p.m.
Roxie Yonkey will be signing copies of her book.
Flint Hills Discovery Center, 315 S. Third St.
Coffee Hour: Ghana, 4 p.m.
Grab a coffee and learn about the geography and culture of Ghana.
K-State Men's Baseball vs Fall World Series, 6 p.m.
Also at 2 p.m. on Saturday and at 1 p.m. on Sunday.
FHCS Fall Festival, 6 p.m.
Celebrate fall with games, food and prizes. Concessions include sweet and savory snacks, hot dogs and chili. Profits go to classrooms at Flint HIlls Christian School.
Cost: Lot of 10 tickets at $ 5, 1 ticket per game.
Flint Hills Christian School, 3905 Green Valley Road.
Watch movies, play games, or go out with friends.
Open to the public, including those who do not receive Pawnee services.
Pawnee Mental Health Services, 1650 Hayes Drive.
K-State Women's Basketball vs. Pittsburg State, 6:30 p.m.
Watch, Listen, Live Stats: Big 12 Now on ESPN +, K-State Sports Network, kstatesports.com.
Transylvanian High School – the school where children of movie villains learn the tricks of the trade – is discovered by humans. The comedy ensues.
Manhattan Center for the Arts, 1520 Poyntz Ave.
Film: Eternals (PG-13), 7-9 p.m.
Tickets available Friday at noon in the courtyard of the K-State Student Union.
Boy Scout Troop 74 Pancakes, 7 am-1pm
Get three pancakes and sausage, butter and syrup in a drive-thru-only pancake service to support the scouts.
First Presbyterian Church, 801 Leavenworth St.
Downtown Farmer's Market, 8 a.m. to 1 p.m.
Third and Leavenworth streets.
Low sensory Saturday, 9-10 a.m.
Enjoy the Discovery Center with adjusted lights and sounds before it opens to the public for the day. Good for people with sensory processing disorders. Pre-registration not required. Regular admission prices apply.
Flint Hills Discovery Center, 315 S. Third St.
Rock the Block SoPo Leaf Party, 9 a.m. to noon.
Bring a rake and a friend to clean up the leaves in the SoPo district.
Manhattan Avenue and Houston Street.
Celebrate the book contest for preschoolers from 10 a.m. to noon.
Celebrate Kansas Reads to Preschoolers Month by picking up a free book for ages 0-5, and sign up for Dolly Parton Imagination Library and 1000 Books Before Kindergarten.
Manhattan Public Library, 629 Poyntz Ave.
Black Jack Hills, 13450 Chapman Road, Saint George.
Unicorn meeting and welcome, 10 am-5pm
Other agricultural activities like the corn pit, giant slide and more are also available.
A&H Farm, 1374 Collins Lane.
K-State Football at Kansas, 11 a.m.
Tread Talk: Military month, 11 a.m. to noon.
Robert Smith of the Fort. The Riley Museums will discuss military vehicles and uniforms.
Tickets: regular admission to the museum, members attend free.
Midwestern Dream Car Collection, 3007 Anderson Ave.
Open board games, 2 p.m.-6 p.m.
Bring a game from home or try one from the board game library.
Le Village Geek, 105 N. Third St.
Paint and Sip: Mama Bear, 6 p.m.
Take the drink of your choice and paint a canvas to display at home.
Inspiration uncorked, 1223 Moro St.
Friday ! Choose your project workshop, 7 p.m.
Take the drink of your choice and create a new piece of interior decoration with the step-by-step instructions provided.
Council and Brush, 311 Fort Riley Blvd.
Live music: BPM Trio, 7:30 p.m.
Fraternal Order of Eagles 2468, 312 S. Fourth St.
Live music: The Steel Woods with the Wilder Blue, 8:30 p.m.
The Hat, 1315 Laramie St.
Crystal Rathburn will play the clarinet.
Kirmser Hall, McCain Auditorium.
Trail open in Prairiewood, 3 p.m. to 5 p.m.
Check in at the Blue Sage Barn, grab a map, and hit the trails.
Wear comfortable walking shoes and bring water, sun protection, and bug spray if needed.
Prairiewood Retreat and Reserve, 1484 Wildcat Creek Road.
BeauSoleil with Michael Doucet, 7 p.m.
Cajun music concert to celebrate the renovation of the McCain Auditorium.
Tickets: free, first come, first served. Call the box office, 785-532-6428, or show up in person.
[ad_2]