Music Theater Works makes sensational comeback with searing production of 'Ragtime' | Chicago News
(Credit: Brett Beiner)

Talk about a phenomenal comeback. Music Theater Works is back on stage with a standout production of "Ragtime," the 1996 musical, adapted by Terrence McNally from the superb novel by EL Doctorow, and carried by a delightful cultural score by Stephen Flaherty and Lynn Ahrens which n has ever received all the applause and attention it deserves.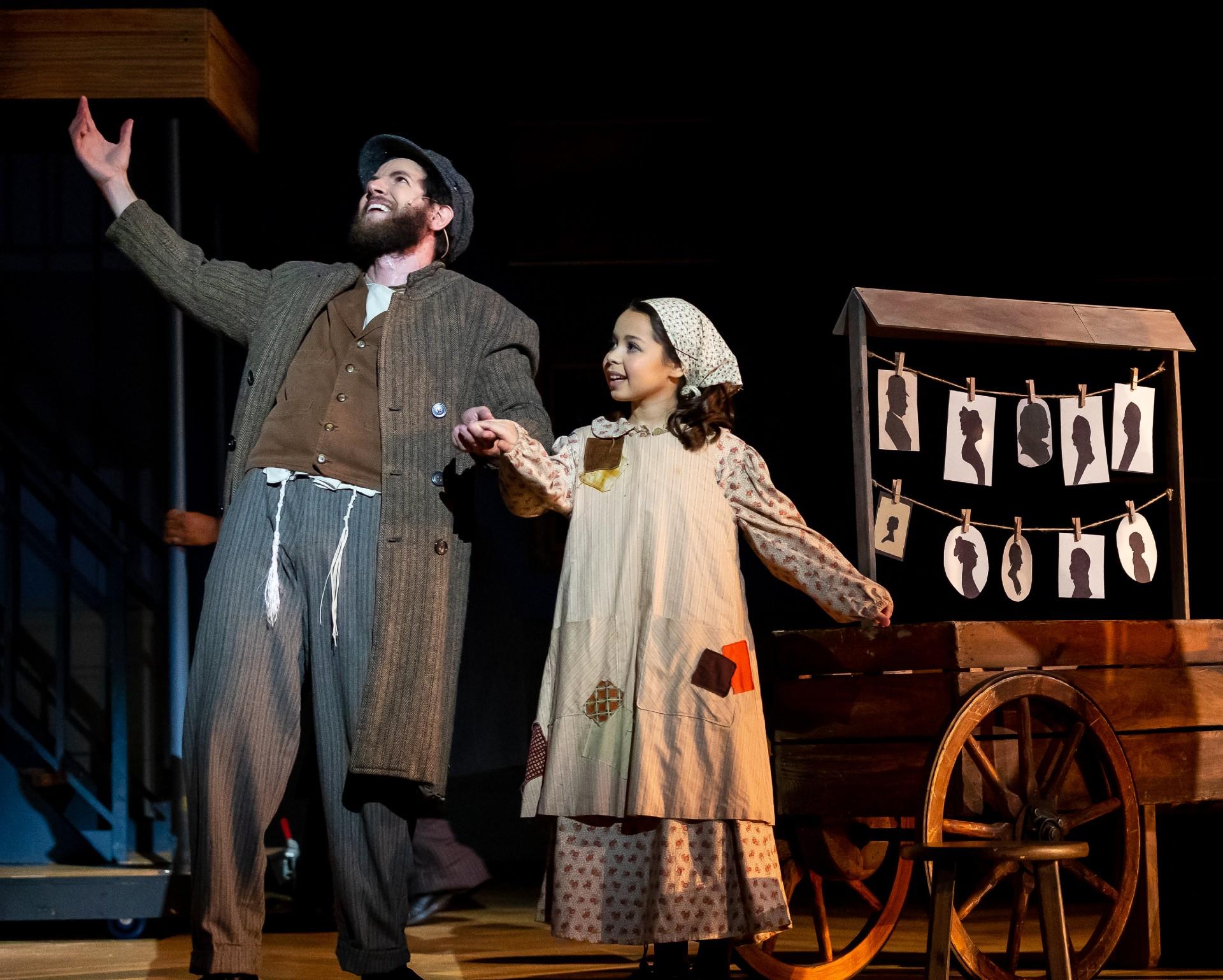 (Credit: Brett Beiner)

The production also marks a giant step in the long history of Music Theater Works. Founded in 1980, it has produced a host of classic musicals, new musicals and operettas on the Cahn Auditorium stage in Evanston, with immense style (and very limited runs). But now, under Kyle A. Dougan, he's taken fairly expanded command of Skokie's North Shore Center for the Performing Arts and has already announced a full slate of productions for its 2022 season.
Set in the decade before World War I, "Ragtime" focuses on the intersecting lives of people from three distinct sectors of American life: a wealthy white family who live in the New York suburb of New Rochelle, whose father goes far away launched adventures leaving his wife attached to tradition suddenly taste freedom; a highly gifted and successful black ragtime musician in Harlem who attempts to win back the woman he loves but is undone by a major racially motivated injustice; and a Jewish immigrant/artist (and his young daughter), just off the boat from Latvia, whose dreams of success don't sync up with bitter reality until many years after his arrival.
(Credit: Brett Beiner)

A number of famous figures of the time frame the story (in which fiction meets non-fiction): Booker T. Washington, the black educator and orator; Harry Houdini, the escape artist; Emma Goldman, feminist activist and political anarchist; Evelyn Nesbitt, the vaudeville star catapulted to fame by a deadly love triangle; and capitalist icons JP Morgan and Henry Ford.
There are many fine performances and bugle ensemble vocals in this production. But it's Curtis Bannister, as ragtime musician Coalhouse Walker Jr., who steals the show – a triple threat with his formidable operatic voice, deftly tempered dramatic intensity and superb dance technique.
Other intense performances are from Lydia Burke as Sarah, the mother of Coalhouse's child who meets a tragic end; Kelly Britt as Mother, the elegant, golden-voiced suburban wife and mother who gradually breaks free in various ways; Dan Gold as Tateh, the paper-cut artist who endures the many anxieties and indignities of an impoverished immigrant, but ultimately realizes his dream; Korey White, as the passionate but deeply rational Booker T. Washington; Michelle Owens as the irrepressible Emma Goldman and Ryan Dooley as Mother's younger brother, who has an unrequited crush on Evelyn Nesbitt (Laura Sportiello), as well as knowledge of explosives and a subtle but dangerous sense of rage . The trio of kids (Hogan Porter, Omi Lichtenstein and Brady Seth Barton) are also ideally cast.
(Credit: Brett Beiner)

The production's expert 18-piece orchestra does full justice to the score's great beauty, immense emotional weight, stylistic variety and signature quality. And the sets by Sotirios Livaditis, with everything from the clever use of a dollhouse to several large metal stairs on wheels that easily transform to suggest everything from a domestic scene to a baseball stadium (complete with a Ford full-size Model T which is of crucial importance to the story), are enhanced by lighting by Andrew Myer, sound design by Jonesy Jones, and costumes by Rachel Sypniewski.
This is a massive production, and Flaster's ability to weave its many powerful themes and distinctive characters into perfect cohesion is hugely impressive. It's a musical that sets the highest standards on every level.
"Ragtime" runs until November 9, but deserves a much longer runtime (perhaps with a comeback on another stage). For tickets, visit MusicTheaterWorks.com or call (847) 673-6300.
To note: The next show at Music Theater Works will be "Billy Elliott, The Musical" by Elton John (December 23, 2021-January 7, 2022). Then comes its full 2022 season which will include: "La Cage Aux Folles" (March 10-April 13); "Disney's Little Mermaid" (June 2-June 26); "Zorro, The Musical" (August 11-August 21), in association with the Ensemble Espanol dance company of Chicago, and with the music of the Gipsy Kings; "Camelot" (October 20 – November 13); and "Irving Berlin's White Christmas" (December 15-January 1).
Follow Hedy Weiss on Twitter: @HedyWeissReview
---