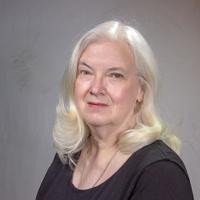 Lots of live music, theater, art, fairs and festivals in St. Tammany | St. Tammany Community News
COMMUNITY THEATER
TO LIKE: The Playmaker's Theater will open its 68th season in Covington with the charming love story 'Southern Comforts' by Kathleen Clark, October 1-16. This poignant comedy is the tour de force of a widow and a widower who meet late in life and get a second chance at love. Originally portrayed by husband and wife Dixie Carter and Hal Holbrook, on the local stage see taciturn northerner Gus, played by Jimmy Bassford, fall in love with vivacious Tennessee grandmother Amanda, played Arden Allen Dufilho. Directed by Edouard Dufilho. On opening night, guests will be treated to champagne, hors d'oeuvres and a signature cocktail created by the Southern Hotel. Performances on Saturday at 7 p.m., matinees on Sunday at 2 p.m. Tickets $20 and available on BonTempsTix.com. Learn more at playmakersinc.com
ROCK: The sounds and sights of the 1980s continue to rule the stage at the Cutting Edge Theater in Slidell with the Broadway hit and musical 'Rock of Ages' through October 1. the party raged. Enjoy music from hit bands Styx, Journey, Bon Jovi, Whitesnake and more at 767 Robert Blvd. theater
GYPSY: A musical fable on stage at 30 by Ninety Theater in Mandeville until October 2 is the story of an ambitious stage mother who fights for her daughter's success while secretly yearning for hers. Set in the 1920s and 1930s, when vaudeville was dying and burlesque was being born; based on the memoir of Gypsy Rose Lee. PG-13 at the theater, 880 rue Lafayette. Friday and Saturday shows at 8 p.m.; Sunday matinees at 2:30 p.m. Adult general admission $29; seniors and military, $27; 13 and over, $25.
FREAK: Experience Nick Drear's adaptation of Mary Shelley's "Frankenstein," the classic story of Victor Frankenstein creating a creature from human corpses. Shows at 8 p.m. on October 7 and 8 and October 14. Check the Cutting Edge Theater website for tickets, $32-$45, or text for discounted tickets (985) 285-6666.
LIVE MUSIC
DIRECT: The Swingaroux Band will perform at the first Mandeville Live! fall outdoor concert series on September 23 on the Trailhead Stage. The up to 17-member band performs everything from swing dance and jazz to golden oldies, rock 'n roll and more. The 6:30 p.m. show is free and is the first of five scheduled this fall at the trailhead. No food, drink or cooler from outside is allowed; vendors on site to sell food and drink. Bring blankets and lawn chairs to sit on.
TO BALANCE: The Fat City Swing Band will perform Sept. 21 in the side yard of the Lacombe Branch of the St. Tammany Parish Public Library. The 6 p.m. concert is free, but bring tickets for the outdoor show. There is a rain date on September 28 in case of inclement weather at the 28027 US 190 library. The concert, sponsored by The Friends of Slidell Library, is the second of a four-part season this fall.
BANDAGED: The Covington Concert Band will perform October 1 at Pelican Park with guest conductor Joseph Hebert, professor emeritus at Loyola University in New Orleans. There is no admission to the concert at the Castine Center in Pelican Park from 7-8:15 p.m.
SIXTY : The Northlake Performing Arts Society will present a "Forever Young" concert weekend early next month featuring folk songs from the 1960s at the Christ Episcopal School Theater in Covington. The concerts, at 80 Christwood Blvd., will feature music from John Denver, The Mamas & the Papas, Peter, Paul, & Mary and other great folk artists on October 7 at 7:30 p.m. and October 9 at 3 p.m. are $20 for ages 19 and older, $5 for students, available at the Braswell Pharmacy, online at www.NPASsingers.org or at the door
.
SHOWS GALLERY
PHOTOGRAPHY: The work of three prominent Louisiana photographers celebrating the natural beauty of America's coastal regions through their individual eyes and lenses is on display in a new exhibition at the Christwood Atrium Gallery, 100 Christwood Blvd., Covington, through October 27. in coastal Louisiana, Florida and California by artists G. Andrew Boyd, Margaret Crosby and Harriet Blum are featured. Visitors can enter from 9 a.m. to 5 p.m. Monday through Friday.
DECADES OF ART: A retrospective of Lori Anselmo's art over the past 20 years is on view through October 21 at the George Dunbar Gallery in the Slidell Cultural Center at City Hall, 2055 Second St. The exhibit can be viewed during regular gallery hours, Wednesday through Friday, 12:00 p.m. to 4:00 p.m. by appointment only. Same day appointments available.
A GUMBO OF EVENTS
TO PARTY: Slidell's original walking club, the Krewe of Mona Lisa and MoonPie, will hold its Ridiculous Red Beans & Rice Ball at the Wine Garden, 300 Robert St., on September 24. The 6-9 p.m. party will include entertainment by Christina Salls' The Group. The krewe promotes the arts, Olde Towne Slidell and good humor. The club arts will parade through Olde Town on October 29. For more information, visit monalisaandmoonpie.com, email monalisamoonpie@gmail.com, check the Facebook page at "Krewe of Mona Lisa and MoonPie", or call Parade Captain, His Most Magnificent Magnanimous Muckkiddy- Muck, Cap'n Tom at (404) 401-9966.
MOVIES: September 30 kicks off movie nights at Heritage Park with the screening of "Star Wars: The Empire Strikes Back" at 7 p.m. Free admission. Postponed from summer to take advantage of cooler fall evenings. To learn more, call (985) 646-4375 or go online to myslidell.com.
HOPE: Join the non-profit A Rhea of ​​Hope on September 24 for Northshore Oktoberfest 2022, an afternoon and evening filled with traditional German family fun at the Mandeville Trailhead from 5-10 p.m. It will feature food, beer garden, live polka music, games, activities and contests. Proceeds will go to the Cholangiocarcinoma Foundation. Admission is $5 for adults; children under 12 are free.
TO CLEAN: On September 24, join the Bogue Falaya River Sweep, Keep Covington Beautiful, the US Fish and Wildlife Service, the City of Covington, and Canoe and Trail Adventures to help clean up litter from the river. 9 a.m. to noon; volunteers to meet at the Menetre (Fourth Street) boat launch. Cleaning supplies will be provided. A limited number of canoes will be available for volunteers, so it is recommended that volunteers bring their own kayaks or canoes if possible. Email nfo@keepcovingtonbeautiful.org with questions. Personal flotation devices required for all paddlers.
FAIR DAY: The St. Tammany Parish Fair will soon open at the Covington Parish Fairgrounds. Opens at 10 a.m. on September 29 and will run until October 2. The fair will also open at 10 a.m. on Fridays, Saturdays and Sundays until October 2. Features classic carnival rides, agricultural and horticultural exhibits, a talent show, music, food and a rodeo. Admission tickets are $2 after 3 p.m. Tickets for the tour are $15 on Fridays; $20 on Saturdays and Sundays. A parade helps officially launch the fair Sept. 30, starting in downtown Covington on Jefferson Avenue.
NETWORK: The Chamber of Commerce is hosting a business-to-business networking session from 8:30 a.m. to 9:30 a.m. on September 22 in the Chamber's Slidell Office, Sixth Floor Conference Room, 520 Old Spanish Trail. Chamber members attend for free only to give a one to two minute presentation about their businesses and then network with each other. Registration required at StTammanyChamber.org.
PAINT: September 23 is the deadline for the U.S. Fish & Wildlife Services to receive entries for the 2022 Wild Things Youth Art Competition from artists ages 5-18. For more details on the contest and submission requirements, contact Diane Barth at (985) 882-2021 or email diane_barth@fws.gov.
MEET
RMA: The Military Road Alliance, representing a dozen homeowner groups in East St. Tammany, will meet at 7:30 p.m. Sept. 21 at the Boyet Jr. High Cafeteria, just one block from North Pearl Street, with plenty of on-site parking. St. Tammany Court Clerk Melissa Henry will provide an update on the upcoming fall election, scheduled for Nov. 8, and how residents can become election commissioners. She will answer questions from the public. Meetings are open to the public.
UNEXPECTED: Marion Lyons, a professional in the death care industry, will lead a discussion on what families should do before the death of a loved one. Topics include cremation, funerals and burial processes. Held 6-7:30 p.m. Oct. 4 at the Causeway Branch of St. Tammany's Parish Library, 3457 US 190, Mandeville. Free and open to the public. Registration is best online at stammanylibrary.org/adult-events or call the branch at (985) 626-9779.