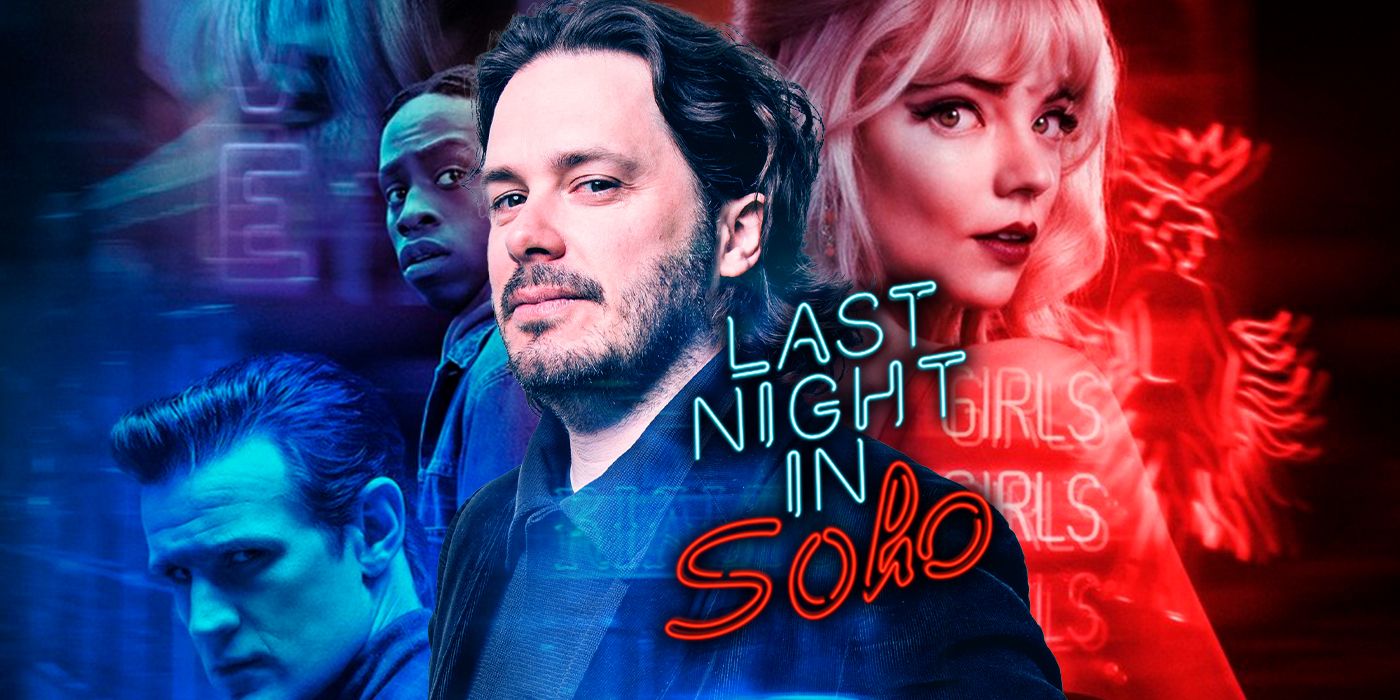 Edgar Wright Presents Alamo Drafthouse Guest Film Series
[ad_1]
These films, hypothetically, may or may not have inspired the creative process behind Last Night in Soho.
Starting early next month, Alamo Drafthouse will present Edgar Wright Presents, a repertoire of classic films that "may or may not have influenced or informed" Last night in Soho, the new psychological thriller from Edgar wright. Alamo Drafthouse, which is essentially a movie theater and restaurant combined into one, is known to serve a clientele that has a certain strong and passionate affinity for the film arts. And Edgar Wright Presents is just another in a long line of Guest Selects limited series that pay homage to some of the big screen's most revered classics.
As described by a press release, the films that will be part of Edgar Wright Presents include Cabaret, a "divinely decadent experience of the choreographer and filmmaker Bob Ditch; " The servant, a "mysterious and sensual story of power and manipulation of Chan-Wook Park; " Black narcissus, "an erotic and exotic British masterpiece by Powell & Pressburger; " Blood and black lace, that of Mario Bava "sublimely elegant murder mystery cooler;" Death line, an "underground fear party" by Gary Sherman; and Voyeur, a "masterclass of voyeurism and cinematographic expression" by Michael powell.
RELATED: "The Last Night in Soho's Final Trailer Sees Thomasin McKenzie Dreaming About the Dead
The Edgar Wright Presents series will debut November 5 in Austin, Los Angeles, New York and San Francisco. The final screening will take place on November 19 in Austin, Denver, Los Angeles, New York, Yonkers, Raleigh, San Antonio and San Francisco. For those who are more interested in Wright's latest film, Last night in Soho will premiere at Alamo Drafthouse venues and other theaters nationwide on October 29. You can get tickets for Edgar Wright's Presents, Last night in Soho, and more at Drafthouse.com.
KEEP READING: 'Last Night in Soho': Everything We Know So Far About Release Date, Trailer, Cast, Filming Details & More
"The Expendables 4": "Raid's Iko Uwais is the new villain
The "Snake Eyes" star joins new cast members Megan Fox and Andy Garcia.
Read more
About the Author
[ad_2]