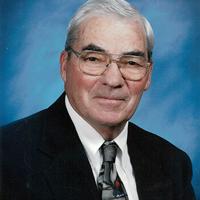 Count Ray Jahnsen | Obituary
Earl Ray Jahnsen was born on May 14, 1934 in San Antonio, Texas to Henry G. and Mary Helen (Stahl) Jahnsen. He came into the custody of his Heavenly Father on July 19, 2022. He was 88 years old.
Earl was predeceased by his parents, Henry and Mary Jahnsen and all of his siblings. Brothers: Clarence Jahnsen, Melvin Jahnsen, Robert Jahnsen and Albert Jahnsen. Sisters: Henrietta Kallies, Iona Jahnsen, Estelle McRoberts and her stepdaughter Janet Kneupper Jahnsen.
He is survived by his wife of sixty-eight years, Zada ​​Bremer Jahnsen and two sons, David Lee Jahnsen of Bulverde, and James Lloyd Jahnsen and his wife Mary Jane Jahnsen, of Bulverde and three granddaughters, Alyssa Lybrand and his wife Forrest Lybrand, Emery Bost and spouse Brittian Bost and Audrie Ramirez and spouse Josh Ramirez. Two great-grandchildren, Emma Bost and Charles Harding Bost. Also, three sisters-in-law: Betty Jahnsen of New Braunfels, Gladys Jahnsen of Bastrop and Beatrice Jahnsen of Cuero and her brother-in-law Darwin Bremer and his wife Connie Bremer of Bulverde and numerous nieces and nephews.
Earl's early childhood was spent on the Stahl family farm in Denhawken, Texas. Later, the family moved to a farm in McQueeney, Texas. Earl attended elementary school there and high school in Seguin, Texas. Earl enlisted in the US Airforce in 1953 and married Zada ​​Bremer of Bulverde in December 1953 in New Braunfels. They moved to Harlingen, Texas and Earl was named Harlingen AFB Airman of the Month for 1955.
In 1957, Earl and Zada ​​moved to the family ranch in Bulverde. He has always had a passion for working on aircraft. He began his career in the Air Force and then in the private sector supervising the maintenance of Saturn (Germany), Braniff Airlines (Dallas, Austin, Corpus, San Antonio), Dee Howard and Dalfort (San Antonio).
In the fall of 1982 he opened Earl's Automotive and later built the Krause House Theatre, home of STAGE Inc. in Bulverde. He was an avid weekend breeder. Bulverde's family ranch is still home to his favorite herd of registered Belted Gallaway cattle.
Earl had been a member of the Cross Lutheran Church of New Braunfels since 1958. He served on the board of the Bulverde Optimist Club since its charter in 1976. He was chosen as the Bulverde Optimist Club's Optimist of the Year in 1978 and again in 1983. He also served on the board of the Bulverde Community Center and STAGE Inc, a non-profit community theater. In 1997, Earl received the St. Genesius Award from STAGE Inc. In 2016, Earl and Zada ​​received the American Association of Community Theaters National David C. Bryant Outstanding Service Award for Significant, Valuable, and Enduring Service to Theater community.
You could always count on Earl and he was ready for any new project… he launched many projects. Most of these projects involved people. Earl collected people; many just needed a little "good old earl wisdom". It always had a story and just enjoyed a good visit. He will always be remembered for his love for the family, the ranch, his cattle and the people he impacted.
When dementia set in, the ranch was no longer a safe place for this "larger-than-life tall Texas storybook", he ended this earthly life at Franklin Park in Stone Oak. The family would like to express their appreciation for the care provided by Franklin Park and Kindred Hospice of San Antonio. He said they took good care of him there. We are grateful that he is making the most of the presence of the Lord.
Burial will be private in the family cemetery near the ranch in Bulverde. The bearers will be William Jahnsen, Michael Kallies, Tom Jahnsen, Ted Golsch, Josh Ramirez and Brittain Bost.
A public memorial reception will be held at the Krause House Theater at 1300 Bulverde Rd, Bulverde, TX 78163 at 4:00 p.m. on August 6, 2022.
Charitable donations may be made to the New Braunfels Crusader Lutheran Church, Bulverde's STAGE Endowment Fund, the Jahnsen Family Foundation (for college scholarships), or any other non-profit charity in your choice.