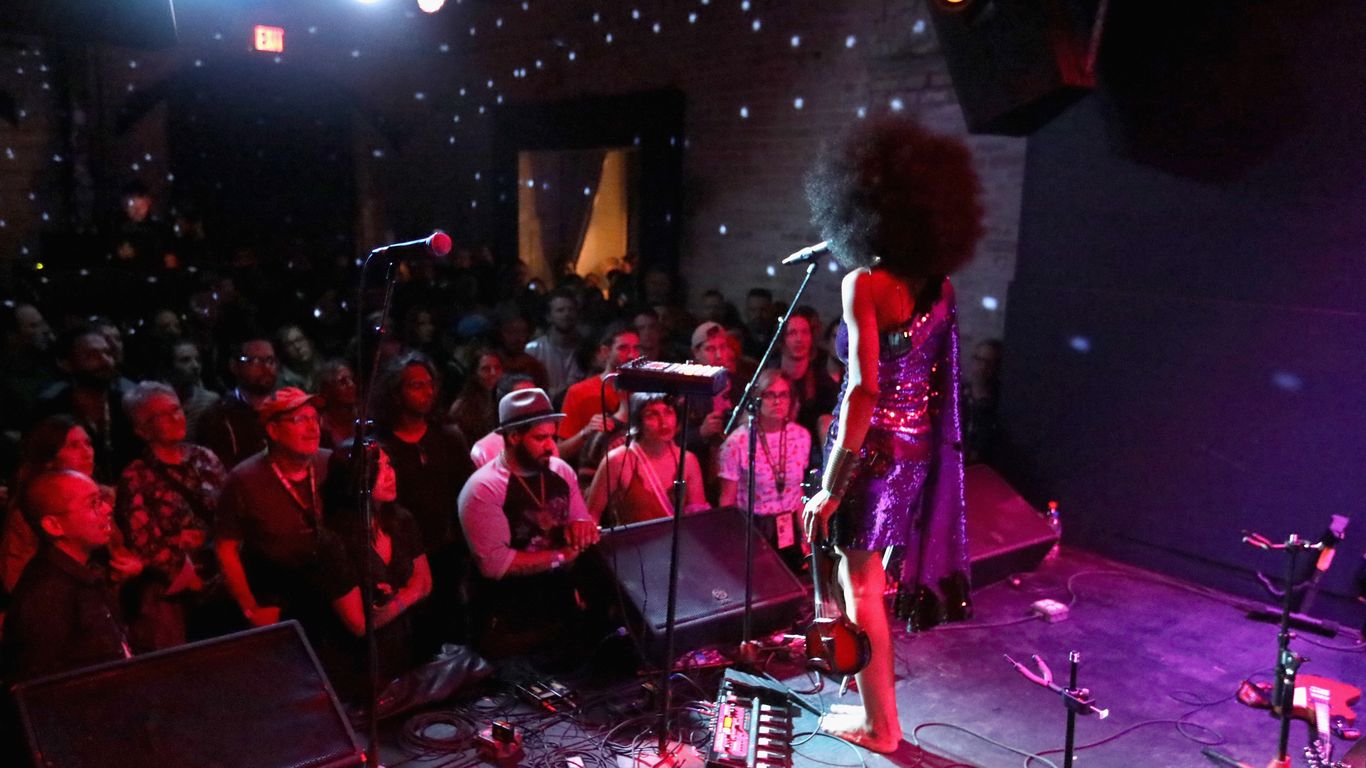 Austin Concert Halls Receive $ 113 Million in COVID Relief Grants
[ad_1]
The federal government has distributed more than $ 113 million in aid to struggling Austin concert halls through the Shuttered Venue Operators Grant, according to the latest data from the US Small Business Administration.
Why is this important: Concert halls in Austin and across the country have been forced to close due to the pandemic, leaving independent venues particularly at risk of permanent closure.
More than 100 Austin locations have received assistance under the program, according to the latest data available as of September 20.
The University of Texas got $ 9 million, the largest grant distributed among Austin sites.
City-wide favorites like Stubbs, Alamo Drafthouse, Violet Crown Cinemas, South by Southwest and Austin City Limits C3 Management music festival organizer also received funding under the program.
Zoom out: Nearly 700 Texas sites have raised $ 767 million in aid since April.
The Shuttered Venue Operators Grant program is part of the Save Our Stages Act, a bipartisan legislation of the American senses John Cornyn of Texas (R) and Amy Klobuchar of Minnesota (D) which was enacted last December.
Only small, closed and at-risk sites are eligible for federal funding of $ 16.2 billion. The amount of the subsidy can be equal to 45% of the gross income of the enterprise.
Site operators can use the subsidies for rent, utilities, mortgage obligations, and other operating and administrative costs.
What they say: Austen Bailey of Mohawk said the program couldn't arrive early enough for the venue, which had to put its staff on leave just days after being forced to shut down in March 2020. Mohawk Austin has been closed for about 14 months month, to reopen in May.
"Without federal funding, independent live music would not exist. Period, "said Bailey, who lobbied lawmakers to pass the measure." It's the same for Mohawk as it is for other independent venues. "
The Mohawk received $ 1.2 million under the Shuttered Venue Operators Grant Program.
Austin Theater Alliance, the non-profit organization that operates Paramount and Stateside theaters, has received more than $ 4.1 million through the program.
The boost allowed the association to rehire staff, restore reduced salaries and bring back artists.
"Would the 105-year-old Paramount Theater shut down? No. Would it have been seriously injured? Absolutely," said Jim Ritts, CEO and executive director of the Austin Theater Alliance. "It would have taken us years to recover.
[ad_2]