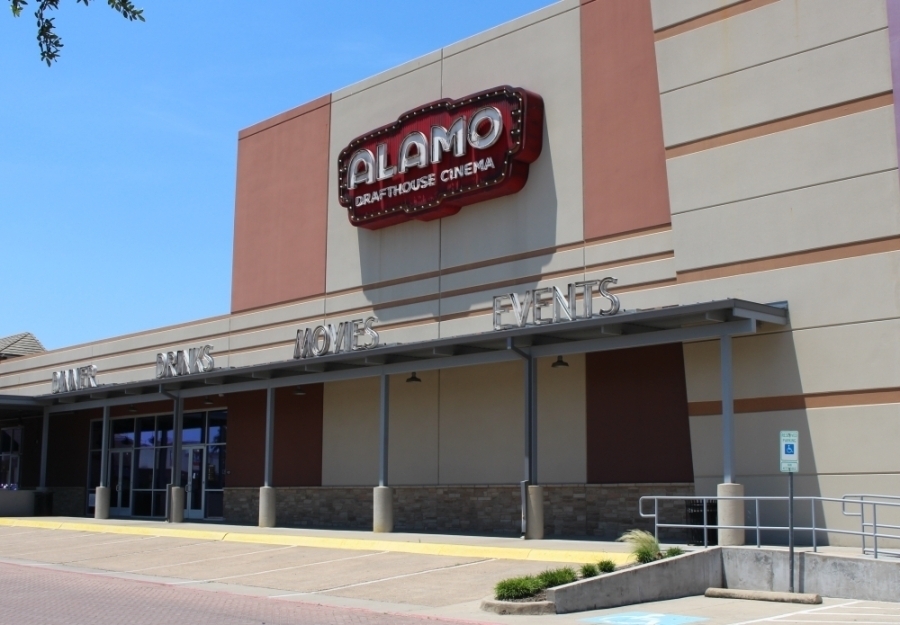 Alamo Drafthouse reopens the Richardson Theater; Dimassi's Mediterranean buffet arrives at Grapevine and more DFW area news
[ad_1]
The Alamo Drafthouse site in Richardson reopened in mid-September. (William C. Wadsack / Community Impact Journal)
Read the latest business and community news in the Dallas-Fort Worth area.
Richardson
Alamo Drafthouse reopens Richardson Theater
The movie theater chain initially closed its sites in March 2020 due to the coronavirus pandemic, but reopened its Richardson site in August 2020 before closing again in early October.
Lewisville
PHOTOS: Annual Western Days Festival in Old Town Lewisville draws crowds, lots of fun
Crowds flocked to the annual Western Days Festival in Old Town Lewisville on September 24-25 for lots of fun, food and entertainment.
McKinney
PetBar opens new dog spa in McKinney
The pet spa offers self-service dog washing stations equipped with aprons, towels, brushes, ear cleaners, and other tools. Staff are available to provide shampooing advice for parents of unsure dogs.
Plano
Dickey's Barbecue Pit offering limited-time items in Plano stores for the chain's 80th anniversary
To celebrate its anniversary, Dickey's announced the launch of new, limited-time menu items such as sweet and smoky chicken wings, Dr Pepper barbecue sauce and chili brisket.
Grapevine-Colleyville-Southlake
Opening of Dimassi's Mediterranean buffet in Grapevine
Dimassi's Mediterranean Buffet will have a provisional opening on September 28 at 2001 N. SH 121, Grapevine.
Addison-based Tone Shop Guitars serving the Southlake community
The independent guitar store sells a variety of brands of guitars and related accessories.
William C. Wadsack, Kathambari Ramkumar, Brooklynn Cooper, Garrett Bohanan, and Sandra Sadek contributed to this report.
[ad_2]