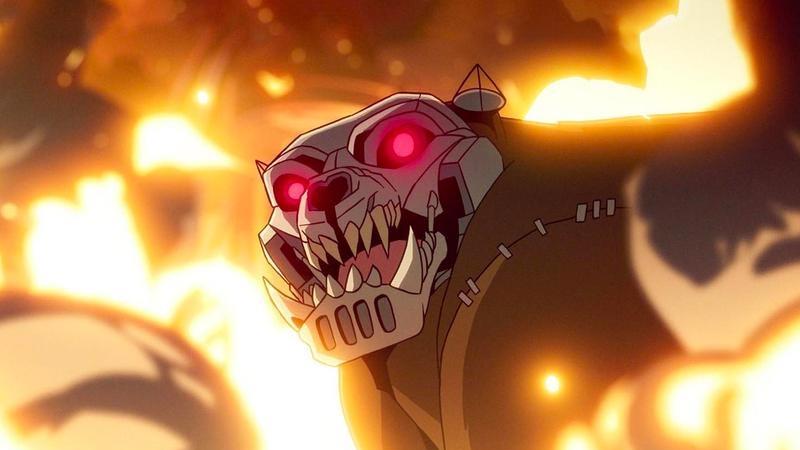 Alamo Drafthouse is hosting a special LOVE, DEATH + ROBOTS event on May 10 with a preview of Volume 3
See you at Alamo Drafthouse next week for a "best of" Love, Death + Robots big-screen event with a preview of Volume 3 and a live Q&A with David Fincher and Tim Miller.
Dead Love + Robots will return to Netflix with its third volume of episodes later this month, but Alamo Drafthouse will first bring the animated series to its big screens next week. The Austin-based movie chain is hosting a special "best of" event dedicated to the series on May 10 where attendees will be treated to a screening of greatest hits from the first two volumes as well as a preview of the upcoming Volume 3.
In addition to seeing some of your favorite sci-fi shorts on the big screen, attendees are also invited to stay after the show for a live Q&A with executive producer David Fincher (spirit hunter), executive producer Tim Miller (Deadpool, Terminator: Dark Fate) and supervising director Jennifer Yuh Nelson (Kung Fu Panda 2 & 3).
The event will take place on Tuesday, May 10 in 19 cities across the United States. Here is the list of participating Alamo branches:
Ashburn, Virginia – One Loudoun
Austin, TX—Lakeline
Brooklyn, New York
Charlottesville, Virginia
Cedars (Dallas), Texas
Denver, Colorado – Lake Sloans
Westminster (Denver), Colorado
Katy (Houston), Texas – La Centarra
Downtown Los Angeles, California
Lower Manhattan, New York
La Vista (Omaha), Nebraska
Raleigh, North Carolina
San Antonio, Texas – North Park
San Francisco, California – New Mission
Springfield, Missouri
Washington D.C.–Bryant Street
Winchester, Virginia
Woodbridge, Virginia
Woodbury, MN
Yonkers, New York
Love, Death + Robots is an animated anthology series made up of short stories that span genres such as sci-fi, fantasy, horror, and comedy. Each short is unique in its approach to storytelling and animation style, but all come together around themes of love, death, and robots.
Season 1 featured 18 shorts, while Season 2 was considerably shorter with just 8. It's unclear how many will be selected for this theatrical experience. Volume 3 is also expected to have eight episodes, which means there isn't much content for a long preview.
Admission to this special event is free, although you can reserve your spot in advance with a food and drink voucher. For those of us not near an Alamo location, we have to wait until Love, Death + Robots debuts on Netflix on May 20.