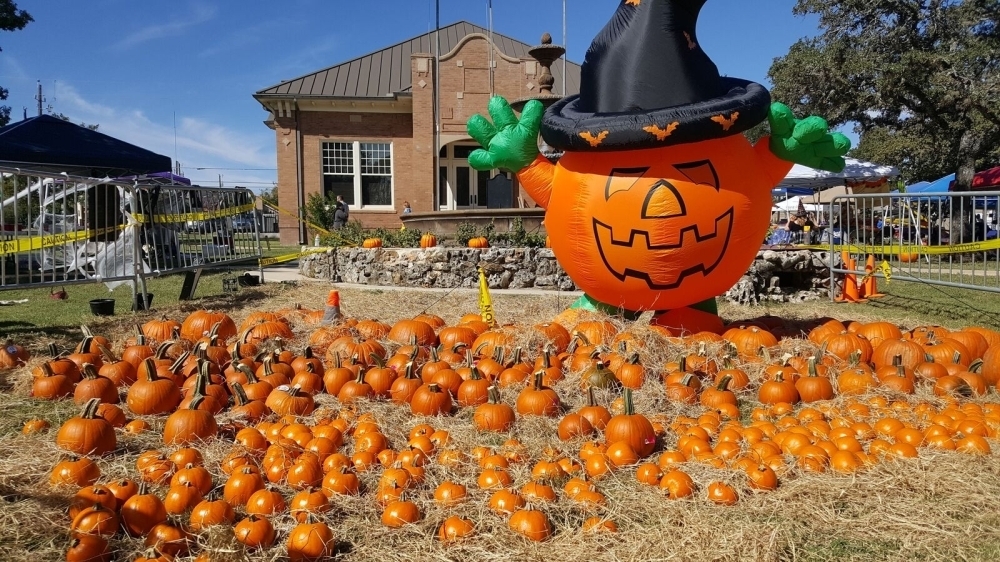 20 Fall Activities to Do in Central Texas; Grand Donuts coming to Georgetown and more area news
[ad_1]
Kyle Center Street Trick-or-Treat takes place on October 23. (Courtesy of the Town of Kyle)
Read top business and community news from the past week in the Central Texas area.
Central Texas
Festivals, Pumpkins, Treats: 20 Fall Activities to Do in Central Texas
There are many ways to enjoy fall in the Central Texas area, from attending a family festival, choosing the perfect pumpkin in a square, or going out into nature to enjoy the good weather.
Pflugerville-Hutto
54th Street Restaurant & Drafthouse in Pflugerville aims to open in January
The 54th Street Restaurant & Drafthouse restaurant chain, located at 19109 Limestone Commercial Drive, Pflugerville, is slated to open in January.
Austin
Austin Proposition A: Where is the police measure a few weeks from election day?
While no local candidates are running in the upcoming election, Austin residents will have the opportunity to vote on two local ballot measures and eight statewide proposals November 2.
The first city-wide voting measure, Proposition A, concerns public safety and was put on the ballot following a petition launched by the Save Austin Now political action committee.
Austin Proposition B: City and Oracle Consider Park Trade
One of two local voting items that Austin voters will consider on November 2, Proposal B is for a trade between the city and the highest bidder in a detailed parks deal, likely Oracle.
Georgetown
Georgetown donut store soon to open
Grand Donuts is slated to open in November near the Teravista neighborhood on Westinghouse Road in Georgetown. The store is family owned and operated with multiple locations in the Austin area.
Greg Perliski, Taylor Girtman, Brian Rash, Ben Thompson and Brittany Andes contributed to this report.
[ad_2]